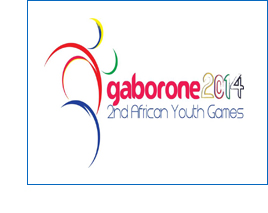 Promising youngster Jean Pierre Cyiza has won Rwanda's first bronze medal at the ongoing 2014 Africa Youth Games in Botswana.
Cyiza clinched bronze after failing to qualify to the finals as he lost to South Africa's Fuzile Azinga 2-1 in the semifinals at Botho University.
The Inkuba club-based boxer had inexperience to blame as he lost the first round 9-10. He bounced back to win the second round 10-9 before losing the final round 9-10.
In boxing, all losing semifinalists are awarded bronze medals unlike in some sports disciplines where they first have to battle for a third-place win.
"We are happy for the bronze medal position. Cyiza has been in good shape and this achievement is due to hard work and commitment," head Coach Gashugi Kananura told Times Sport after the match.
Kananura described Cyiza as a promising boxer adding that, he would have won a gold medal if he had engaged in international warm-up matches before coming to Botswana.
"It's just lack of experience that denied him passage to the finals," Kananura added. Gashugi said that Cyiza's opponent has more exposure and experience in international competitions.
When asked about his performance, Cyiza said, "My mission was to win gold but a single mistake cost me reaching the final. I am happy for the medal won and I will continue to work even harder if given any other opportunity to represent my country again. "
En route to the semifinal, Cyiza got a bye from the first round into the quarters. In the quarter final, he beat Mnell Mkambule from Swaziland.