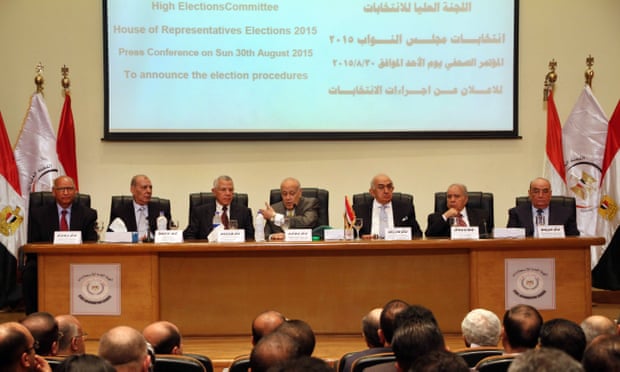 Egypt will hold a long-awaited parliamentary election in two phases starting on 18-19 October, the election commission has said.
The first phase of voting had been due to begin in March but the election was delayed after a court ruled part of an election law was unconstitutional. The second phase will take place on 22-23 November, the election commission told a news conference.
Egypt has been without a parliament since June 2012 when a court dissolved the democratically elected main chamber, reversing a major accomplishment of the 2011 uprising that toppled autocrat Hosni Mubarak.
Abdel Fattah al-Sisi, the military chief who became president, toppled Egypt's first freely elected president, Islamist Mohamed Morsi, in 2013 after mass protests against his rule.
The army then announced a roadmap to democracy in Egypt, the most populous Arab state and a close ally of western powers. That announcement was followed by the toughest crackdown on Islamists in Egypt's history. Security forces killed hundreds at street protests and thousands were arrested.