Mark Twain, the famous English author once wrote: "Benares is older than history, older than tradition, older even than legends and looks twice as old as all of them put together."
Varanasi, also known as Benares is situated on the banks of river Ganga and is the state capital of Lucknow. The city is said to be the oldest living city in the world, with a known prominence in Hindu mythology.
Pilgrims flock to Varanasi every year. The city is considered a very auspicious place to die, since dying here offers moksha (liberation from the cycle of birth and death).
Being located in the Indo-Gangetic plains, the land in Varanasi is very fertile. The climate is subtropical and large variations can be seen between summers and winters. Temperature ranges between 22 and 46°C in summers. The average annual rainfall is 1,110 mm (44 in). Fog is common in the winters, while hot dry winds, called loo, blow in the summers.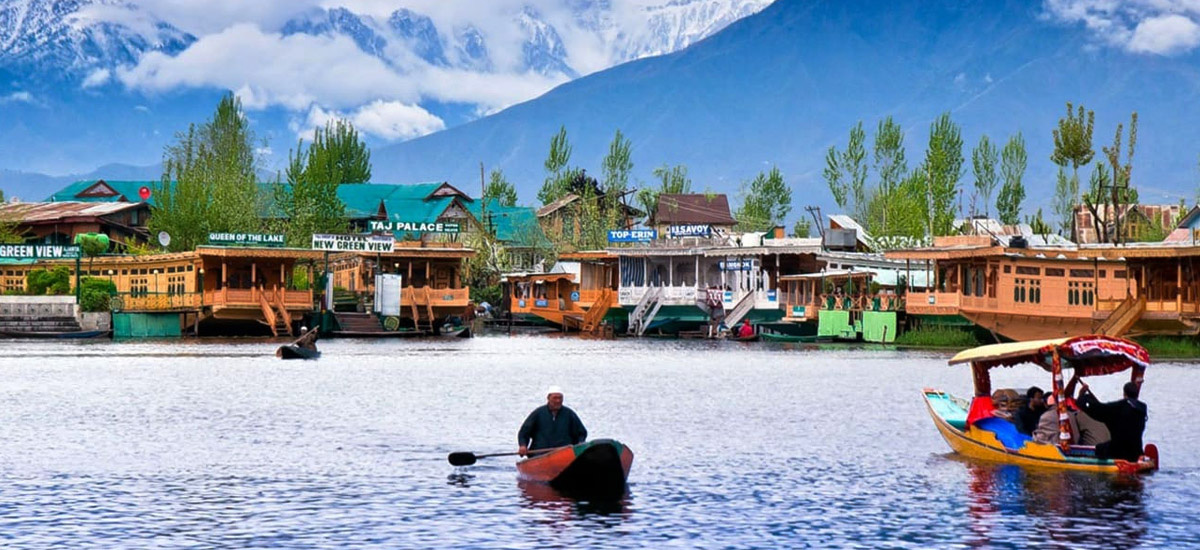 Varanasi- Where to go?
Varanasi is famous for its spiritualism and mysticism. Pilgrims and tourists flock to the city to experience some of the rare experiences. Varanasi is most famous for its ghats and temples. Situated on the banks of the river Ganga, ghats are a major tourist attractions. The Ganga Ghats (river fronts) are the main center of religious activities and rituals and also form one of the main attractions of Varanasi.
The Alamgir Mosque, blend of the Hindu and Mughal styles of the architecture, is another important attraction of Varanasi.
Some of the most important temples of Varanasi are Durga Temple, Vishwanath Temple, Sankat Mochan Temple, Tulsi Manas Temple and the Bharat Mata Temple.
The Bharat Mata Temple houses a huge map of the whole of Indian subcontinent and Tibetan plateau. Other attractions of Varanasi are the Benares Hindu University (BHU), the Archaeological Museum, Sarnath, Bharat Kala Bhavan and the Buddhist Stupas and temples at Sarnath.
Besides numerous temples, Varanasi also brags Buddhist Stupas and Jain temples. Varanasi is also a mirror of the age-old Indian civilization. The archaeological museum at Sarnath houses numerous remains of the past, including the National emblem of India, the Ashoka pillar.
Another major tourist attraction in Varanasi is the Ramnagar fort. The fort is situated around 14 km from Varanasi, and is the ancestral home of the Maharaj of Benares. The Ramnagar fort houses a museum displaying the Royal collection which includes vintage Cars, Royal palkies, an armory of swords and old guns, ivory work and antique c l o c k s .
The Durga Temple and Chhinnamastika Temple are also located at Ramnagar.
Boat Ride in Ganga, Anyone?
River boat rides at Varanasi are an exquisite experience. The early-morning light is particularly inspiring, and all the color and clamor of pilgrims bathing and performing puja unfolds before you. An hour-long trip, south from Dashashwamedh Ghat to Harishchandra Ghat and back is popular.
Paan Benares Wala…
Varanasi's food is defined by its prominence in Hindu culture and tradition and its regional influences. The food is mouthwatering, and a relief from the otherwise hustle bustle of the chaotic city. Here's a list of delicacies in Varanasi, one mustn't miss:
• Kachori-subzi: A traditional breakfast of UP-ites, it's the best meal one can start their day with. It's blissful especially after the "Ganga snaan (bath)". A reasonable and filling dish popularly sold at "Kachori Gali" filled with the heady aroma of fried batter, Kachori is like puri w i t h di f ferent avatars and is served with perfectly cooked spicy sabzi.
• Jalebi Rabri- Jalebi and Rabri is a killer combination. If you are in Varanasi, you should not miss the stalls at Vishwanath Gali.
Jalebis here are served in a dip of Rabri, which is sweetened condensed milk, making it a famous Banarasi grub.
• Lassi- This cold and luscious sweetened yogurt is served in Kulhads (small earthen cups) with a thick topping malai (cream) making it absolutely irresistible.
• Chaats (Aloo & Tamatar) – A famous saying in Varanasi states that people come to Varanasi for two reasons- "Ek banaras ke ghats dusra banaras ke chatpate chaats", do we need to say more?
• Thandai- It is a cooling drink made of purified water, sugar, seeds of watermelon and muskmelon, almonds, lotus stem seeds, cashew nut, cardamom, saunf, rose-flower, white pepper, saffron.
• Paan- One just cannot leave Banaras without tasting the epic Paan. A preparation of betel leaf combined with nuts, cured tobacco, katha, chuna, etc., Banarasi Paan is the most renowned Paan in the world.
One of the blindly colorful, unrelentingly chaotic and unapologetically indiscreet places on earth, Varanasi is a must visit place.