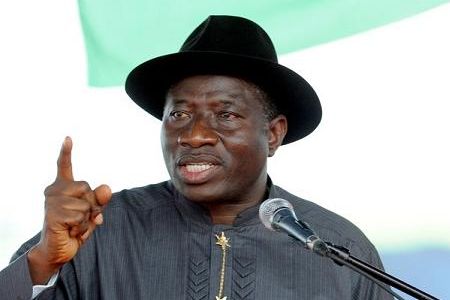 The former US Ambassador to Nigeria, John Campbell has said that despite the strength of the opposition, President Jonathan may emerge the winner of the March 28 polls.
He said this in a report titled "Nigeria's 2015 Presidential Election: Contingency Planning Memorandum Update,"
A parts of the report read: "The APC is stronger than its predecessors (Action Congress of Nigeria and Congress for Progressives Change) and reflects a splintering of the political classes."
"The government's inability to defeat Boko Haram, the economic hardships brought on by falling oil prices, and a growing public perception that the Jonathan administration is weak has fuelled support for the All Progressives Congress. Though the APC's voter base is in the North, it enjoys support all over the country, unlike the opposition in 2011.
"It is uncertain whether any provisions will be made for voters in the three northern states placed under a state of emergency because of Boko Haram, as well as the estimated one million people displaced by the insurgency.
"These displaced voters would likely support Buhari and the APC; their exclusion would benefit Jonathan and the People's Democratic Party (PDP). Thus despite the strength of the opposition, Jonathan remains the likely winner."