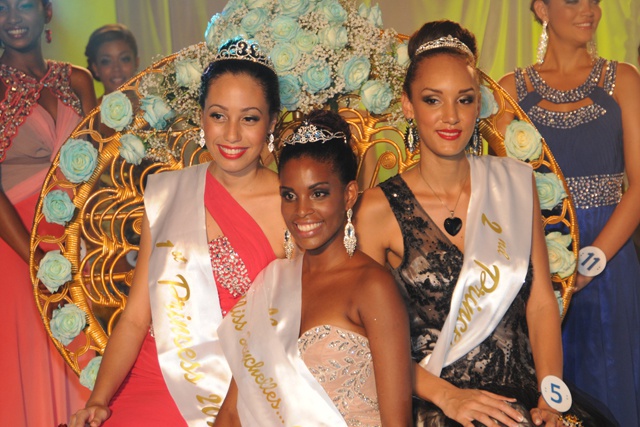 Beauty is not just about the physical appearance, but it is also the inner qualities that one possesses. This is the strong message that the Seychelles Tourism Board wants to pass on to the future young ladies who wish to take part in the Miss Seychelles…Another World contest and become the country's beauty queen and ambassador. For the second year, the Seychelles Tourism Board is focusing on beauty with a purpose for the Miss Seychelles… Another World 2015 contest.
This year's beauty contest was officially launched by the Seychelles Tourism Board's Chief Executive Sherin Naiken during a press conference with the local media representatives.
Miss Seychelles…Another World was re-launched in 2012 with Sherlyn Furneau taking the crown home. In 2013, Miss Furneau crowned her successor Agnes Gerry as the country's beauty queen. Miss Naiken pointed out that this year since the contest is putting more focus on the project, there will be a few changes to be made to the bikini round during the crowning night. The Seychelles Tourism Board will relook at this element of the contest.
Miss Naiken calls for more support from the business community in terms of sponsorship to support the country's beauty queen during her reign, as this has proved to be one of the major challenges for the Seychelles Tourism Board. As Miss Seychelles…Another World is an ambassador of the islands, she must be a role model and one who promotes good values. People look up to her, especially the young ones, so she needs to uphold a positive image and one who is against substance abuse, so the candidates who apply will have to be tested.
After the potential candidates have been auditioned, 12 will be chosen for the contest, and they in turn will have to follow a threemonth intensive program. Those who wish to join this year's Miss Seychelles…Another World 2015 must be a Seychellois national aged 18 to 24. Entry forms can be collected at the Seychelles Tourism Board's information offices in Victoria on Praslin and La Digue.
The forms can also be downloaded from the link www. missseychelles.info – in the downloads section. Ladies who wish to take part in contesting for this year's crown, have until February 9 to submit their forms.