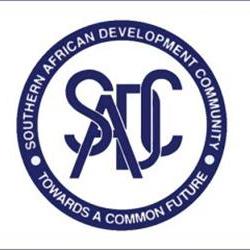 The 34TH Summit of the Southern African Development Community (SADC) will be held in August in Zimbabwe.
The theme for the summit set for Victoria Fall, Zimbabwe is "SADC Strategy for Economic Transformation: Leveraging the Region's Diverse Resources for Sustainable Economic and Social Development."
As per the tradition, the host President, Robert Mugabe of Zimbabwe will assume the SADC chair from his Malawian counterpart Peter Mutharika.
Malawi hosted the last SADC Summit in August 2013 in Lilongwe, Malawi.
The summit is expected to deliberate on a wide range of regional issues including infrastructure development and the general socio-economic situation in southern Africa.
Infrastructure development has been identified as a priority area of development in the region.
This is because a thriving economy depends on the existence of an efficient, seamless and cost-effective transboundary infrastructure network As such, the region has come up with a number of cross-border infrastructure projects for implementation for the next few years.
The projects cover the key sectors of energy, transport, tourism, water, information communication technology and meteorology.
Since the summit is being held in the "Year of Agriculture and Food Security," as declared by the African Union, discussion would also focus on ways to improve production in the region.
Southern Africa possesses all the necessary inputs for a flourishing farming region as the region is endowed with fertile soils, a favourable climate and affluent water basins.
However, inadequate funding, poor rural infrastructure and neglected agricultural research have seen the region experience some challenges in fully exploiting its potential to increase food and agricultural production.
Other main issues for the summit include the possible adoption of the Regional Indicative Strategic Development Plan (RISDP) – a 15-year blueprint for regional development and integration, as well as the general political situation in the region.
All the 15 SADC Member States will attend the annual summit.
Countries that make up SADC are Angola, Botswana, the Democratic Republic of Congo, Lesotho, Madagascar, Malawi, Mauritius, Mozambique, Namibia, Seychelles, South Africa, Swaziland, the United Republic of Tanzania, Zambia and Zimbabwe.