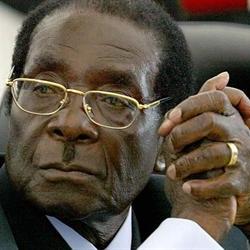 Relation between India and Zimbabwe are cordial and beneficial to both peoples, a senior diplomat has said. The first secretary at the Indian Embassy in Zimbabwe, Shri R. S. Malhotra said this in an interview with Indo Africa Times.
"Our cooperation with Zimbabwe is warm and friendly. We share the best possible relations," he said. He said the two countries also share the same colonial past, and are always supportive of each other on the international arena. He said since Zimbabwe's attainment of independence in 1980, a number of high ranking officials from both countries have visited each other.
These include the historic visit by the then Indian Prime Minister Indira Gandhi to take part in Zimbabwe's Independence Day celebrations held in April 1980.
Zimbabwean President Robert Mugabe has also visited India on several occasions to cement the good relations. "At the government level, we also have a framework in place to boost cooperation," he said.
"Our endeavour is that our relations expand and deepens relationships for the two peoples." He said the target this year was tosend about 200 Zimbabweans to India under the Indian Technical and Economic Cooperation (ITEC) programme. Last year more than 206 Zimbabwean took part in the programme. The main aim of programme is to capacitate professionals and people from developing countries in various disciplines such as health, media and information technology.
"This programme is very popular with many people, and has helped contribute to culture exchanges between Zimbabwe and India," Malhotra said. As part of the programme, students participate in various cultural activities, allowing them an opportunity to appreciate the Indian culture.
Malhotra also said cooperation with Zimbabwe is guided by the needs of the country, adding that the two are currently engaged in various activities covering sectors of water, energy, small and medium enterprises and mining. Meanwhile, Malhotra revealed that the Indian ambassador to Zimbabwe Jeitendra Kumar Tripathi will soon retire from service. "The ambassador is retiring on 30 June," he said. "We will be having a new ambassador sooner than later." Tripathi has been ambassador to Zimbabwe since 2011. Prior to his appointment to Zimbabwe, he served in Zambia, Hungary, Sweden, Venezuela, Oman and Brazil.