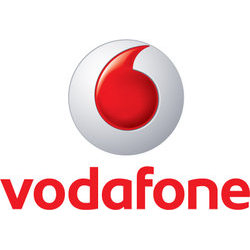 As part of efforts to give customers value for money, Vodafone Ghana is offering all its new subscribers 100 per cent bonus on all top-up and the opportunity to recover what they spent during the week for calls, internet browsing and text messages on Weekends.
Termed the 'Welcome offer', Vodafone SIM' will now be sold at GHC 2.00 and each SIM has been provisioned with 50p airtime for calls and text messages. The offer which lasts for 90 days begins immediately the SIM is activated and the 100 per cent bonus after every recharge can be used for Vodafone to Vodafone calls, text messages and internet browsing.
Chief Marketing officer for Vodafone Ghana, Uche Ofodile explained new subscribers do not need to register for the service as it works automatically when the SIM is activated.
'From our insights we know our customers want a reliable service that keeps them confidently connected and offer them a variety of ways to stay in touch with the people who matter to them at highly affordable prices', she emphasized.
New subscribers can also sign up for the existing daily, weekly and monthly bundles and get double value. The 'Browser daily' comes with 30MB at the cost of GHC 1.00 while the 'Streamer weekly' has 200MB for GHC 3.00. 'Browser mini' and 'Lite' comes with 400 and 800MB and sell for GHC 5.00 and GHC 10.00 respectively. Subscribers can also opt for 'Streamer Lite' at 750MB for GHC 15.00.